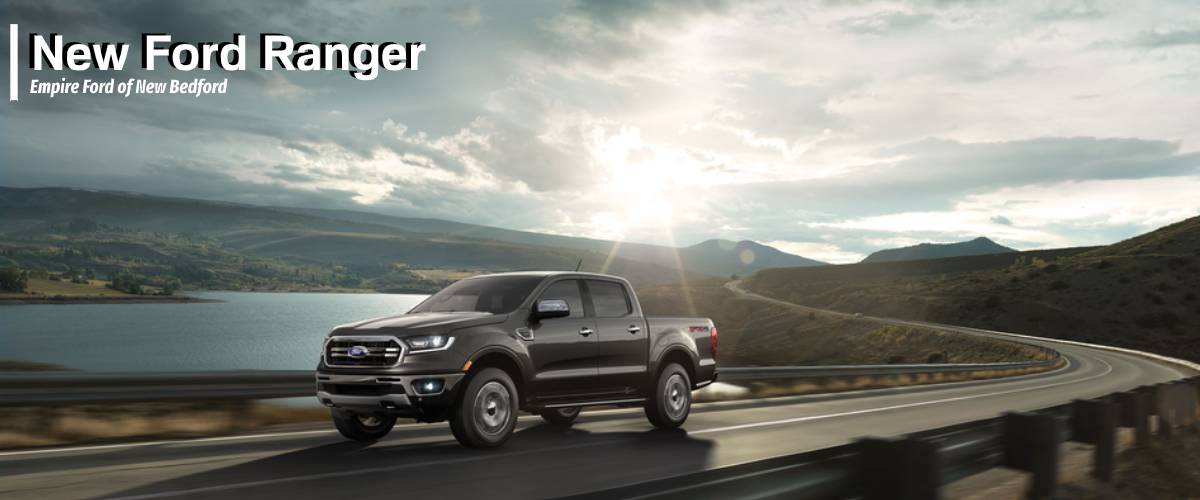 Get Ready To Work In A New 2020 Ford Ranger
The Ford Ranger is tough, adventurous, and ready to take you wherever your heart desires. Whether you're looking for a light-weight truck that can handle up to 7,500-pounds of towing capability or you're interested in finding a gorgeous truck that will stand out in every Dartmouth crowd, the 2020 Ford Ranger is the right truck for you.
Look Through Our New Inventory to Find the Perfect New 2020 Ford Ranger for You
The Ford Range is not only available in multiple trim levels, the XL, XLT, and Lariat, but it also comes in two body sizes and bed sizes. Every Acushnet area driver can choose exactly what type of truck they need based on their preferences, workload, and price range.
A few of the features that stand out in the 2020 Ford Ranger are:
A new 2020 FX2 package - This package is perfect for those off-roading adventures. It comes with performance upgrades, off-road tires, a pickup box extender, and three new color options. 
Either 8.4-inches or 8.9-inches of ground clearance 
Standard Forward-collision Warning and Automated Emergency Braking
Available Adaptive Cruise Control
And much more!
Visit Empire Ford To Find Your New 2020 Ford Ranger
If you're in the New Bedford area and you'd like to explore the Ford Ranger further, we would love to have you stop by for a test drive. Our Empire Ford dealership contains several new 2020 Ford Ranger trucks near Fairhaven MA that our team can show you around, and we're also available to answer any questions that you may have. Contact us to set up a test drive or learn more today!