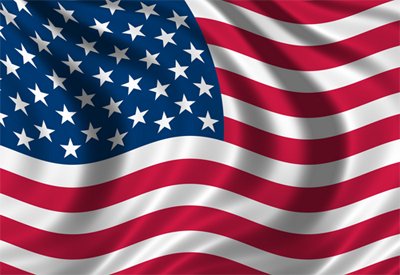 The Old Glory Tower
The "Old Glory Tower," the former New Bedford fire tower, is located off Routes 195 and 18 and is the site of the "Lights for Peace" flag which has been honoring veterans since Labor Day 1971 through the efforts of the late Joseph Theodore, a WWII Veteran and Purple Heart Recipient and the late David Bancroft, former owner of the New Bedford Fire Tower.

On February 15, 1968 the City of New Bedford was the first to fly our nation's flag from dusk to dawn, 24 hours a day with the Lights for Peace shining on her. The first "Lights for Peace" flag was flown at the New Bedford City Hall and the second flag flew at the Old Glory Tower. Following the city's lead, a flag was illuminated and flown at the Statehouse. In 1972, President Nixon proclaimed that a flag was to fly atop the White House and from every customs port of entry in the country. The Bancroft family, who owns the Old Glory Tower honors a different veteran with a new flag every month.

The late David Bancroft, along with the late Joseph Theodore, worked together for over 30 years honoring local veterans. In September 2005, after Mr. Bancroft's passing, Mr. Theodore enlisted the help of Linda Ferreira, Marketing Director from Ashley Ford to research the life and history of each veteran honored and for Paul Neary, GM of Ashley Ford, to raise the flag each month. Story dedications are published each month in the Standard-Times. As of April 2018, 545 flags have been flown at the Old Glory Tower.

If you would like to honor a veteran as an immemorial by flying a flag at the Old Glory Tower, please contact Linda Ferreira at Ashley Ford Sales at 866-956-8588 or marketing@ashleyfordsales.com.
Veterans Links: