Used Vehicles Frequently Asked Questions
Used Vehicles, trucks, SUVs, and vans are a great option for many different types of drivers. Whether you're looking for an affordable pre-owned vehicle, you're searching for a reliable used truck, or you're on the hunt for the perfect like-new SUV or van, you may have a few questions about the used vehicle buying process. Here at Empire Ford, we'd love to help any of our Massachusetts drivers with their used vehicle questions or concerns. Here are just a few answers to some of the most frequently asked used vehicle questions.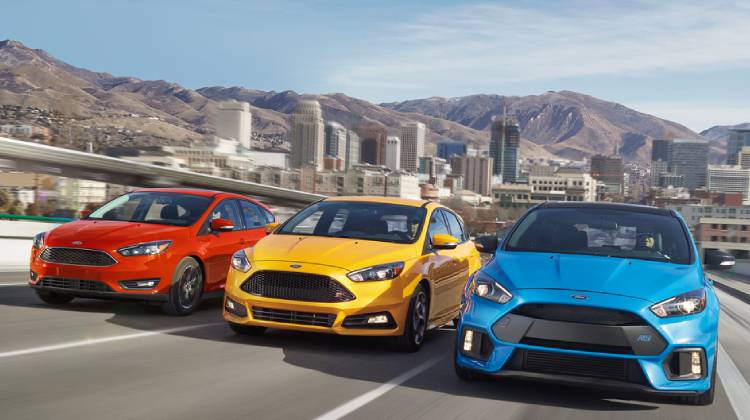 What Are The Benefits Of Buying A Used Vehicle?
There are many benefits that come with buying a used vehicle. The most prevalent is that most used vehicles are much less expensive than a brand-new vehicle. New vehicles suffer an enormous amount of depreciation when they are first purchased, while used vehicles have already dealt with value depreciation. This means that you'll not only be spending less upfront, but you'll also earn more when the time comes to resell. Also, many of the insurance fees, taxes, and registration fees cost less with a used vehicle purchase.
Why Should I Buy From A Dealer Versus A Third-Party Seller?
Dealerships, such as Empire Ford, must follow strict guidelines and rules with their used vehicles. This allows for more peace of mind when purchasing a pre-owned vehicle because you can rest at ease knowing the dealership has thoroughly inspected the vehicle before selling. A third-party seller, such as an online ad, friend of a friend, or side of the road deal, doesn't have these guidelines and could be less than trustworthy.
What's The Difference Between A Used Vehicle And A CPO Vehicle?
While both a Certified Pre-Owned vehicle and a used vehicle are used, a CPO model comes with many added benefits. Here at Empire Ford, we sell Certified Pre-Owned Ford Vevicles, trucks, and SUVs that have gone through a meticulous inspection process in which every component is checked to ensure it meets Ford's high standards. If it doesn't the part is replaced or repaired. In addition to being inspected, a model must be under a certain mileage and be a late-model vehicle and come with their own set of warranties, bonuses, and benefits. 
How Should I Prepare When Going To Buy A Used Vehicle?
When you're ready to purchase a used vehicle, you'll want to prepare ahead of time to ensure you're getting a great used vehicle for the right price. Not only should you set a budget before you look for your like-new model, but you should also do some research. What type of vehicle are you looking for? How much will your monthly budget allow? Does the current market value match the selling price of the vehicle you like? Is the history report clean? Once you have the answers you need, fill out our online financing application to get a head start on your vehicle financing and contact us to schedule a test drive. Empire Ford makes it easy to calculate your payments, apply for financing and value your trade with our E-Z Buy Tool which you can use from the comfort of your own home. Here at Empire Ford, we want to make the process inside the dealership as smooth sailing for you as possible. So, get a head-start and utilize Empire E-Z Buy. 
Should I Buy An Extended Warranty?
While not every used vehicle includes the option of buying an extended warranty, if it does, you may want to consider adding it. An extended warranty saves you from any large repair bills and allows you to be prepared for any type of incident or accident.
What Is Current Market Value And How Is It Determined?
Determined by the age, condition, reliability, depreciation value, and original price, the current market value is the average transaction price the current vehicle market has given. Essentially, it's how much your vehicle is worth.
 Visit Empire Ford With Any Other Used Vehicles Questions
If you've been searching for a used vehicle near New Bedford, Dartmouth, or beyond, you're sure to find what you need at Empire Ford in New Bedford. Here, we not only offer a wide array of used vehicles for every Acushnet and Fairhaven MA area driver, but we also can pull other used cars, trucks, SUVs, and vans from our two other locations, Empire Hyundai and Empire Pre-Owned. If you'd like to learn more, feel free to contact us or stop by our Empire Ford dealership today!
How can we help?
* Indicates a required field