Extended Service Plans - Ashley Ford has you covered!
Servicing the Southcoast area including New Bedford, MA, Dartmouth MA, Acushnet, MA, Fairhaven MA, Rochester, MA, Marion, MA, Wareham, MA, Freetown, MA, Lakeville, MA, Freetown, MA, Westport, MA as well as Cape Cod and the islands.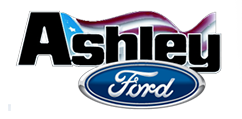 You Deserve More.
We Give You More!
At Ashley Ford Sales, we believe that every customer deserves the absolute best and most complete coverage available. You never know what exactly might go wrong with a vehicle, and it always pays to be prepared for any situation. For that reason, every Ashley Ford Sales Plan always includes:
Free Roadside Assistance Membership for the life of your plan with 24-7 service nationwide for towing, lost keys/locked-out, mechanical first aid, emergency tire service, battery boost, and more
Car Rental Reimbursement (up to 10 days)
Toll-free Customer Service
Coverage Provided in U.S. and Canada
Treat yourself to the extended vehicle warranty coverage you deserveand Get a Quote on Ashley Ford Sale's Plan now.
Mention (Save 10) for an additional 10% Savings!
Not all extended car warranties and vehicle service contracts are created equal. Some offer more coverage, better terms, and additional benefits. No matter which one of our extended car warranty plans you choose, you automatically receive extensive nationwide coverage, exceptional service, and a number of complimentary features designed to add maximum value to your Ashley Ford Sales vehicle service contract.
Choose the Extended Warranty That's Right for You
Imagine that you're on vacation, having a great time exploring sights and sounds far away from the office, when the vehicle you're driving makes an awful grinding clatter and sputters to a stop. You have a cellular phone, so you call for a tow to the nearest car repair facility. Once you arrive you find out that your gizmo (substitute any expensive, hard to obtain part you care to use) is broken and you are outside the time and/or mileage limit of the factory auto warranty. It's going to cost you a hefty sum (which was not part of your vacation budget) to get it repaired.
What can you do? Well, if you have an extended auto warranty it may not be as bad as all that. Sure, you still have the broken vehicle, and the headaches that go with that situation, but at least you have coverage. In many cases it is not the vehicle being broken that causes the most stress, but the cost to repair it. As the saying goes in the auto industry, "they all break," it doesn't matter what brand of vehicle you drive, so why not be prepared?
Extended warranties typically can and do save you money in the long run. If you purchased your vehicle, you may want to consider one based on your planned length of ownership. While any extended warranty may seem expensive at the time of purchase, they typically pay for themselves for long-term owners.
Maintenance may be pricey these days, but car repairs can be even more expensive. If you have only one big repair bill that is covered by your extended warranty, an automatic transmission failure for example, then your policy just paid for itself. Repairs to transmissions are frequently close to the cost of a remanufactured unit, which can easily be $2000 or more to replace. How about an air-conditioning failure? Based on typical repair costs, figure on spending $700 or more to keep your cool. Even if you have a $100 deductible you're still way ahead of the game compared to footing the entire bill yourself.
There are several maintenance plans available, so check out //www.edmunds.com/tco.html For an independent listing of plansand the cost for all makes and models.
Treat yourself to the extended vehicle warranty coverage you deserveand Get a Quote on Ashley Ford Sale's Warranty Plan now.
Mention (Save 10) for an additional 10% Savings!
NOT TO BE COMBINED WITH ANY OTHER OFFERS