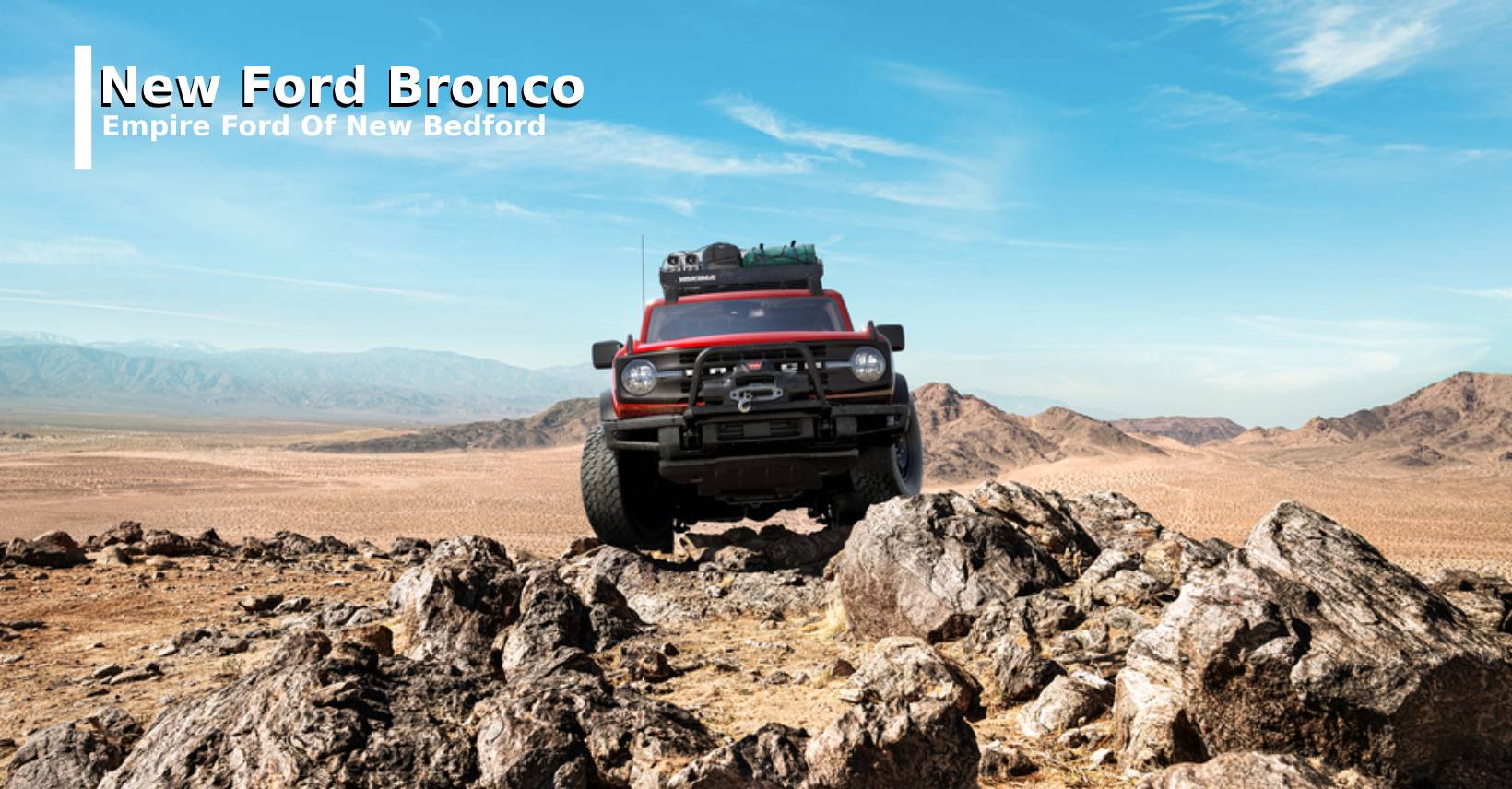 The Ford Bronco is coming back and we, here at Empire Ford of New Bedford, couldn't be more excited! The Ford Bronco was popular for many years and was then discontinued for multiple reasons. Where did the Ford Bronco come from? What is the history of the Ford Bronco? When should the new Ford Bronco arrive?
History of the Ford Bronco
First Generation (1966-1877) - Donald N. Frey thought of the concept for the Ford Bronco in 1966 (you can also thank him for the Ford Mustang). He wanted to create an off-roading vehicle, or an all-purpose vehicle and the Ford Bronco was made. It was first offered in three body types, a two-door wagon, and half-cab pickup, and an open-body roadster. It was only $2,194 and came with adventure in its soul.
Second Generation (1978-1979) - 12 years after the first Bronco made its appearance, the second generation debuted. It was transformed into a single, three-door model complete with a removable hardtop. The rear window also could be used as a door.
Third Generation (1980-1986) - The actual Ford logo was added as well as a new six-cylinder engine and a V8.
Fourth Generation (1987-1991) - New design elements were added, and the Bronco transformed to look like the F-Series pickups. It could now also hit 100 miles-per-hour.
Fifth Generation (1992-1996) - The removable hardtop was removed, making it a fixed roof, and many drivers weren't a fan of its truck-like features. In 1996, Ford decided to discontinue the Bronco because it wasn't selling well. This last generation of Bronco is probably most well-known because of the O.J. Simpson car chase.
Sixth Generation (2021- ?) - The new 2021 Ford Bronco is set to make it's appearance soon, and we can't wait! Although not much is known about the new Bronco, we can say that it should be adventure-ready, unique, and one that our Dartmouth, Acushnet, and Fairhaven MA drivers won't want to miss.