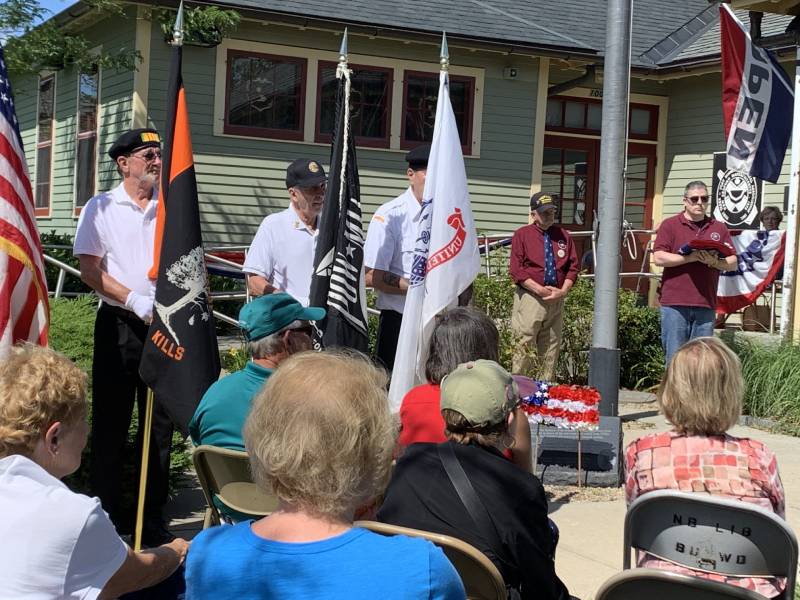 We at Empire Ford, located in New Bedford, could not be more excited to work with Fort Taber to continue this impressive tradition. In September of 2018, a change was made for the "Lights For Peace" flag. This flag used to fly above the Old Glory Tower, located in the North End of New Bedford. Joseph Theodore who was a respected World War II veteran and recipient of the Purple Heart, and David Bancroft, the owner of the fire tower, worked tirelessly to ensure this flag was continually flying for 48 years. We are excited to be a part of honoring this flag, and to help to begin a new tradition.
A New Tradition
When the fire tower began to deteriorate, it was no longer safe to fly this flag there. That's why the new tradition of flying this flag at the Fort Taber - Fort Rodman Military Museum began. We continue to honor veterans, and keep our flag flying safely. The day of the change was September 8th, 2018, and we are honored to be a part of a new tradition that will last for years to come.
In total, 553 flags have made it to the top of the Old Glory Tower and have flown there comfortably. We how to see just as many reach this new spot and to continue to honor veterans from all walks of life.
We at Empire Ford are very happy to be able to be a part of this great event. We love to be involved in our community and work hard to ensure that we are constantly giving back. We welcome you to come into our dealership to find out what we stand for and what we are all about!