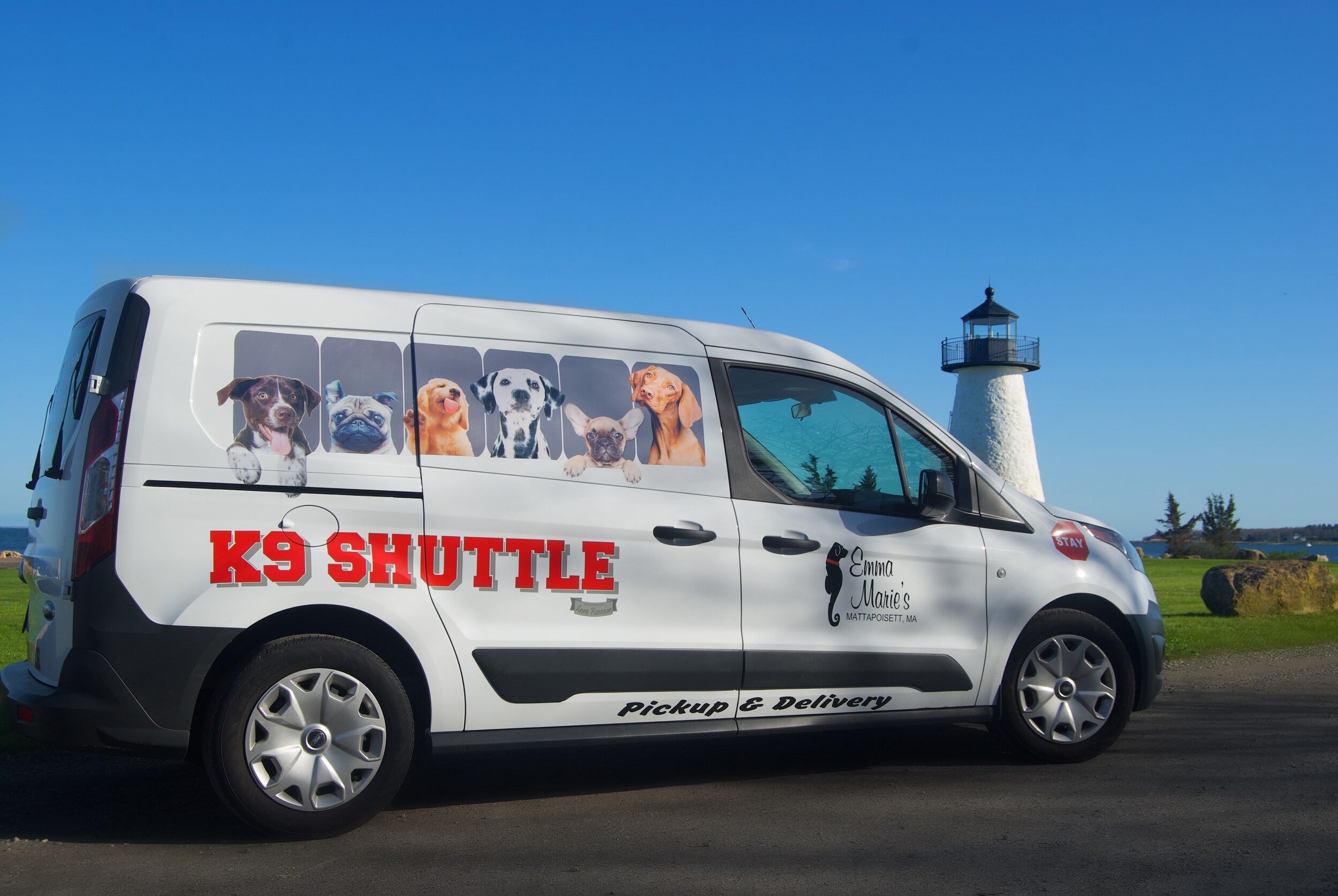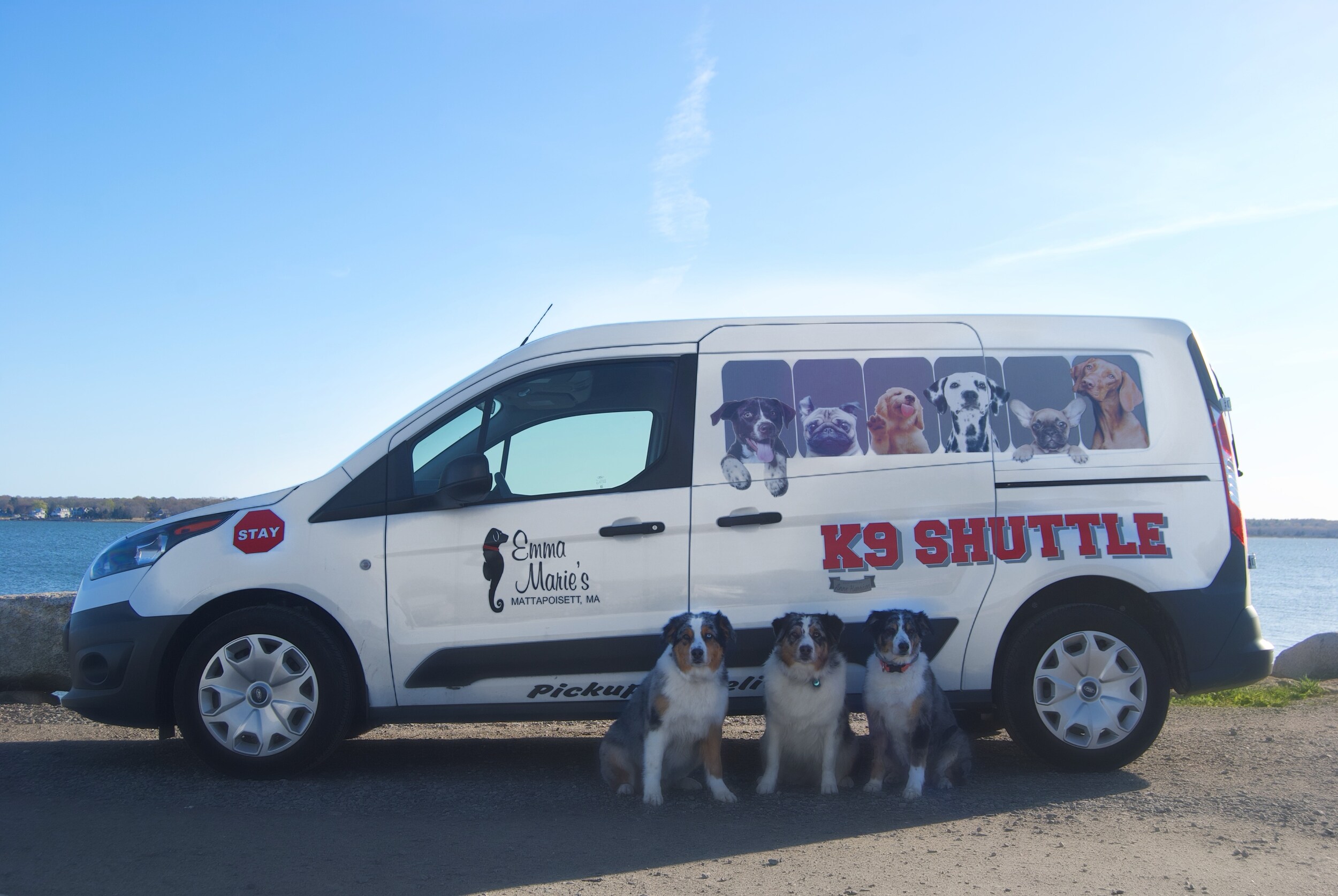 Johnelle Ciano, owner of Emma Marie's Grooming and Daycare, recently purchased a 2018 Ford Transit Connect from Empire Ford and converted it into a K-9 Shuttle Bus to pickup and drop-off clients!
This unique Transit Connect has specially designed exterior artwork to catch your eye and is equipped with 3 Gunner Crash Tested Kennels for extreme safety, and one front seat with a seat belt (airbag off) for the dogs who like to ride shotgun.
Featured in these photos is Johnelle's three Australian shepherds: "Mally", 9 years old; "Sonora" 5 years old; and "L", two years old.
If you're interested in learning more about Emma Marie's, visit their website at: https://emmamaries.com/.
Empire Ford cares about your pets. Visit our website for tips on how to keep your pets safe: https://www.empirefordofnewbedford.com/keeping-your-pets-safe.htm