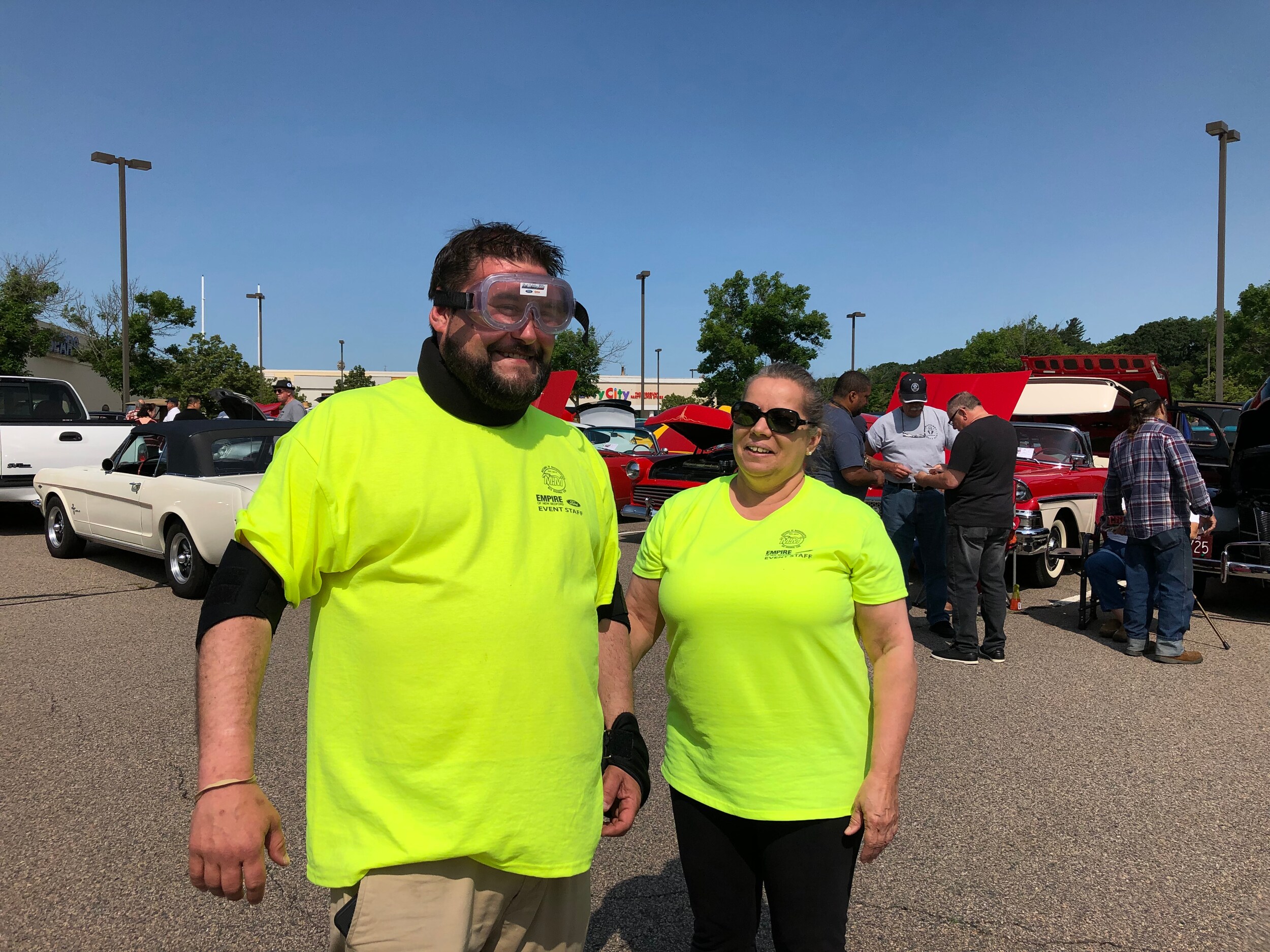 Felicia Knight, a representative from Ford Motor Company, provided demonstrations of Ford's IMPAIRMENT SUIT at Empire Ford's car show on Sat., June 22nd. This specialized suit simulates a person under the influence of drugs or alcohol and having to walk a straight line.
As you can see, the "impairment suit" makes it difficult to perform even the most basic tasks and shows the dangers of driving while impaired.
Jonathan Mandeville, an Empire Ford salesperson, is shown here attempting to walk a straight line while wearing the impairment suit. He is encouraged by Cheryl Fredette, Empire Ford's Title Clerk. The suit is comprised of headphones which muffles sounds, vision impairment goggles, which produce blurred vision, neck bandages, which restrict head movement, elbow bandages for slower movement, a wrist weight, which slows reaction time and affects balance, knee bandages which slows movement and an ankle weight which also affects balance and slows down reaction time.
For more information on Ford's "impairment suit," visit their website: